Why do marketplaces still rule? Who are the global innovators? Where is all of the innovation? Join us every week as we explore these topics!
Latest Episode
How to Make My Mum Understand NFTS ? – EP 38 – Ana Jipa – CEO at Olyn
At least we made Ana Jipa laugh as the conversation began. Ana is a co-Founder and the CEO of Olyn. Olyn is a universal asset registry service, built on the blockchain.
Some of the topics we discussed included:
Being born in Romania but growing up in Spain and Germany

How traveling really helps one understand the world at scale

Studied aeronautical engineering

Not having a linear career

Interning at a VC in Silicon Valley

Drawn quickly to entrepreneurship in the Health Care space in Romania

Coming back to Spain and joining a startup there (APIs)

How companies treat data as a product

Learning about eCommerce from a fashion company

Focused on technology is changing people's lives

Olyn's (All In Ownership) genesis

Identity linked to payments

Allowing third parties to build services via the wallet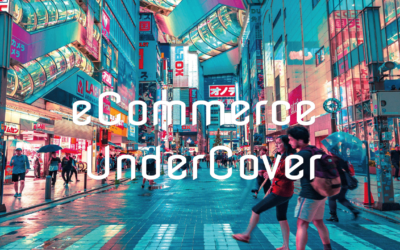 It is always great to have our guests in the studio and we were happy to have Stephen Inscoe join us at Seven Peaks Software in Bangkok. Stephen is a Founder of BlueSleep, the online sales leader for mattresses in Russia.

eCommerce Is Not Solved Yet
Why Marketplaces Still Rule eCommerce
We explore the reasons why marketplaces still rule eCommerce even three decades after Amazon launched.  Not much seems to have changed.
We Search for eCommerce Innovators Globally
Great guests make great conversations.  We go into the trenches of eCommerce to discuss how the future of eCommerce is being built.
Where is All the Innovation in eCommerce?
Technology is advancing rapidly, yet the online shopping experience is not getting better.  What type of innovations do we want to see?
We believe that eCommerce has not been solved yet.  However, this is not just our opinion.  On the Dr Tech platform and from the recorded conversations on Michael Waitze Media, we meet the growing group of innovators that are pushing the boundaries of eCommerce daily. 
These are the stories we want to share with you.
Don't Miss A Thing!
Subscribe to eCommerce UnderCover Channels